Express your personality.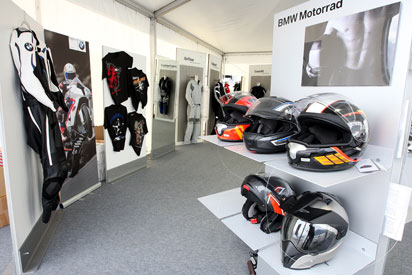 BMW Motorrad Rider Equipment.
No other form of transport has the same emotional appeal as motorcycling – and no other form of transport offers the same scope for individual expression. Whether you're cruising city streets, venturing off-road, embarking on a world tour or tearing up the race track, the sense of speed and freedom is like nothing else. However, to get the most out of the experience, you need apparel that is up to the job. With no roof or windows to protect you from the elements, that job falls to what you wear – and if what you're wearing is BMW Motorrad Rider Equipment, then you couldn't be in better hands. From ultra-light Carbon helmets and weatherproof suits to versatile summer trousers, every product is designed to fulÏ l a speciÏ c function, and makes use of the Ï nest quality materials. The following pages offer a complete guide to the range, and contain everything you need to be perfectly equipped for the adventure of owning a motorcycle.